Hello there beautiful people!!
God, I'm just kick-you-in-the-crotch, spit-on-your-neck kinda excited. (What, it's an expression!)
Haven't you heard?
F.R.I.E.N.D.S are reuniting for an HBO Max special! *Cries, smiles, screams, all at the same time.*
The 6 friends announced it February 21st and let me just tell you that the internet CRASHED. A FRIENDS reunion has been the fans' one and only wish for far too long.
I've been watching FRIENDS for 6 years now, I discovered the series summer of 2014, I was bored and surfing through the TV channels as I saw a young Jennifer Anniston, and I was like, why not?
Ever since I've watched the series over a hundred THOUSAND times. I never get bored of it even though I know each and every line BY HEART. It still makes me smile and laugh and cry as if it was the very first time watching it.
FRIENDS has got me through my toughest times, there is always an episode that I can relate to, a scene that can make me smile or a joke that can crack me up.
You definitely can imagine the excitement and joy I felt hearing the news of their reunion. I bet y'all can feel it through this post, right? right???
In order to honor this precious reunion, I've decided to dedicate a series of articles for FRIENDS, starting with this one. The next 6 articles of mine are going to be about each character's best lines, to remind you of their best moments and for those who haven't watched it (?!?!?!?!?!), I hope this encourages you to!
Today, it's my little Harmonica's time to shine!
Monica Geller is one of my favorite characters of all time! My friends all say they can see her in me, aaaaand I feel the greatest joy hearing that.
I like to believe that Monica is the one that keeps the group glued together, I mean, she's always the host!
She's also a super great friend, she took Rachel in no questions asked! She gives great advice and isn't afraid to say what the other person NEEDS to hear.
Can we ignore her baking skills? Of course not! I'm pretty sure the rest of the gang would STARVE without her! It's no surprise she works as a chef too in the series!
You know what I also love about her? (aka what I relate to best)
She's crazy. She's nuts and her OCD levels are just ouuuufff. She's obsessed and really competitive, but hey, it's what makes Monica MONICA.
Now to the fun part, my fav 10 Monica Geller lines!
*drum rooooolllll please, or 4 claps. you choose.*
1-
Tough love, we hate it, but we sure as hell need it.
2-
This one right here is ICONIC.
3-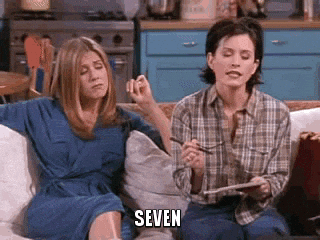 When Monica teaches Chandler about… well.. euh… the "seven erogenous zones."
4-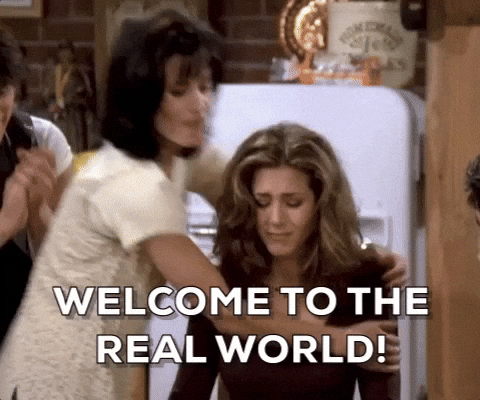 Wise words right here my friends.
5-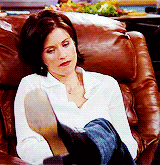 … no further words needed.
6- Monica's ICONIC "I KNOW" reactions. Believe me, they're a loooott.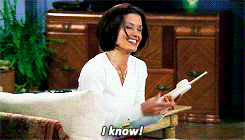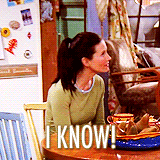 7- Her insanely romantic proposal to Chandler.
8- When you mess up, Manona right here won't let it go unnoticed.
9- She taught us that getting stung by a jellyfish hurts as helllllll.
10- Grab your tissues ladies and gentlemen. This is one of my fav moments on the show. Show us some more love ladiiiies!
Monica is A LOT of things, clearly.
So I'm gonna add one last favorite line: What's the opposite Man?
JAM!
That's a wrap!
You can definitely expect Joey's post in the upcoming days! I'm so excited!
I hope you guys enjoyed it!
May, I and the FRIENDS community are impatiently waiting for you!!